Compare your DNA to 145 Ancient Civilizations
FIND THE HISTORY OF YOU
So, you've got your DNA results? To discover who you really are, you need to know where you come from. We can take your DNA results one step further through the use of advanced archaeogenetics
---
What We Do
Our mission is to help you take your DNA results a step further. Discover your ancient relatives by comparing yourself to thousands of ancient samples from real archaeological sites. Our simple and secure service puts 10000 years of history, and over 85 ancient civilizations from around the world, at your fingertips.
DIG DEEP
Into Your Ancient History
Explore Many DNA Spotlights
Learn more about your ancient ancestors, like this Viking Birka Shield-maiden, when we match your DNA to real archaeological samples.
VIKING HIGH-RANKING BIRKA SHIELD-MAIDEN
brk581 (950 AD) mtDNA Haplogroup: T2b
The Birka Viking warrior was a woman buried in the 10th century, in Birka, Sweden, and discovered in the 1870s. The grave was assumed to be a "battle-hardened man" for 128 years, until DNA analysis proved she was actually a high-ranking professional warrior.
---
See Your Ancient Past in Action
Our selection of interactive maps will show you where, and when your genetic ancestors lived.
You can also journey through time with our ancestral timelines. With this tool, you can search your matches by ancestry, or direct DNA segments.
---
True Experiences
Travel around the world with us!
Explore ancient sites. Follow your ancestors. Although you can participate in a heritage tour that has nothing to do with your own family heritage, one life-changing way to approach heritage travel is to visit a ancestral homeland or place tied directly to your own roots and history.
THE PROCESS
Have Your DNA Tested
There are several providers to assist you with this step. You can learn more about different types of testing, view a comparison chart, and even find a discount code on our DNA Testing page
Upload Your Results
Once you, you can upload your results, and in just 10 minutes, we will connect you to your ancient past. set up your FREE account Safety First! Your uploaded data is immediately deleted after processing, and therefore, is always secure with us.
Discover Your Origins
Our basic analysis is free, and we offer a wide variety of plans that allow you to choose the level that best fits your needs. View our pricing here.

In addition to our Facebook group, you can dig even deeper by connecting with others in our Social Group Chats.

Join Our Community
New content is frequently released, and one of the best ways to stay connected is through our Facebook page. Connect with our global community today, and dig deeper into your ancient past.
FOLLOW US ON INSTAGRAM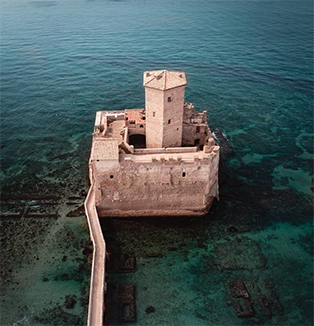 Torre Astura (Italy) is a medieval stronghold rising over the ruins of ancient Roman villas along Rome's southern coast.

The fortress's history begins in the 12th century, when it was owned by the powerful Counts of Tusculum, until it was taken over by the equally powerful Frangipane family.

Read more here
PHOTO BY @ALESSIOMATTEIPHOTOS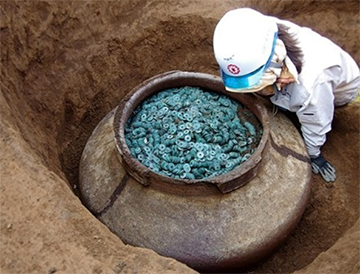 In 2018, archaeologists discovered a jar filled with coins belonging to a medieval samurai. The ceramic jar was found in the Saitama Prefecture north of Tokyo and is one of the largest hauls of medieval coins discovered in the country.

The jar, which dates back to the first half of the 15th century, contains well over 100,000 bronze coins and measures nearly 24 inches in diameter.
Read more here
PHOTO BY SAITAMA CULTURAL DEPOSITS RESEARCH CORP.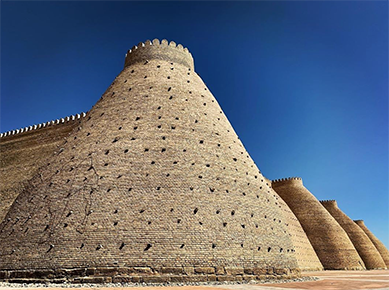 The Historic Centre of Bukhara (Uzbekistan 🇺🇿), situated on the Silk Roads, is more than 2000 years old. It is one of the best examples of well preserved Islamic cities of Central Asia of the 10th to 17th centuries.

Bukhara was long an important economic and cultural center in Central Asia. The ancient Persian city served as a major center of Islamic culture for many centuries and became a major cultural center of the Caliphate in the 8th century.

Read more here
PHOTO BY @PATRICEPEYRON
Featured on:

Contact Us:
EMAIL
INFO@MYTRUEANCESTRY.COM
MAILING ADDRESS
MyTrueAncestry AG
Seestrasse 112
8806 Bäch
Switzerland